New Zealand's safest protective face mask is available to order!
Washable and antiviral, the treated mask fabric literally kills COVID-19 germs within minutes of contact.
Get Masked is a reusable multilayered fabric protective face mask, armed with innovative
technology that shields the wearer and those around them from microbes and germs for up
to 8 hours.
The COVID-19 global crisis has changed the way we live. Social distancing, washing hands and wearing a mask are some of the best measures we can take to avoid the spread of the virus and keep our communities safe. These are behaviors we will have to practice for a long time to come.
Responding to an increased demand of protective face masks, we have used our background in technical textiles and garment production to develop high quality, affordable and environmentally friendly masks. These multi-layered masks are armed with innovative Swiss technology, that protects finished textiles from microbes and germs, thus shielding both the wearer and those around them.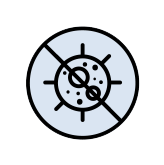 SWISS TECHNOLOGY
Once produced, the entire mask is treated with HeiQ VIROBLOCK NPJO3 by CHT.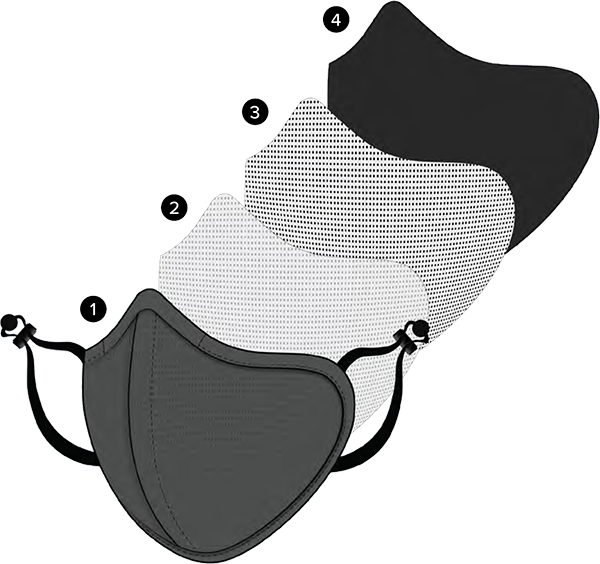 1. 100% Polyester, Knitted fabric.
2. TENCEL™ (Lyocell) Knitted fabric.
Lyocell is inherently antimicrobial and hence resists formation of bacteria. This keeps the mask soft and clean.
3. 100% Polyester, Knitted fabric with Activated Carbon which purifies Allergens, Smoke, Benzene, Unpleasant Odors, and Volatile Organic Compounds.
4. 100% Polyester, Knitted soft touch fabric made from R|Elan® FeelFresh Yarn with inherent Anti Microbial and Anti-Fungal properties achieved using Silver Ion technology.
Approved JISL 1902 / ISO 20743 Test and
Skin-friendly Test: ISO 10993-10.
Bendable Contouring Strip
A soft metallic bendable nose strip, sewn into the mask, ensures a snug fit keeping stray particles at bay.
Soft-Touch Fabric
The innermost fabric
layer that comes in direct contact with the skin meets the requirements of Skin-
friendly Test: ISO 10993-10.
Adjustable Ear Loops
The woven elastic ear loops feature a barrel spring cord lock. This allows the user to adjust the tightness of the mask based on their face shape and size.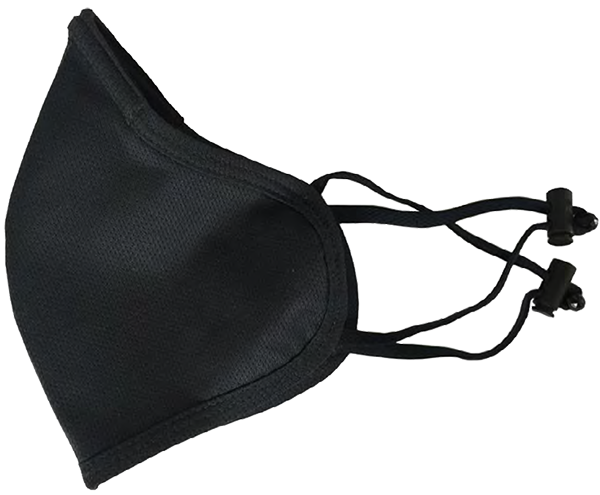 Breathable Fabrics used in the making of the mask are tested for excellent air and vapour permeability.
Enviro – Friendly
The reusable mask can be machine washed upto 30 times at 40̊ C without losing its efficacy. Good for 20hrs use before needing a wash.
Strong Antiviral Effect on SARS-COV-2 (COVID-19)
100% polyester woven treated with HeiQ Viroblock NPJ03
Testing against SARS-CoV-2, an enveloped virus from the coronavirus family that causes COVID-19
Two laboratory test methods were used to assess the residual infectivity of virus remaining on inoculated fabric samples after a contact time of 30 minutes: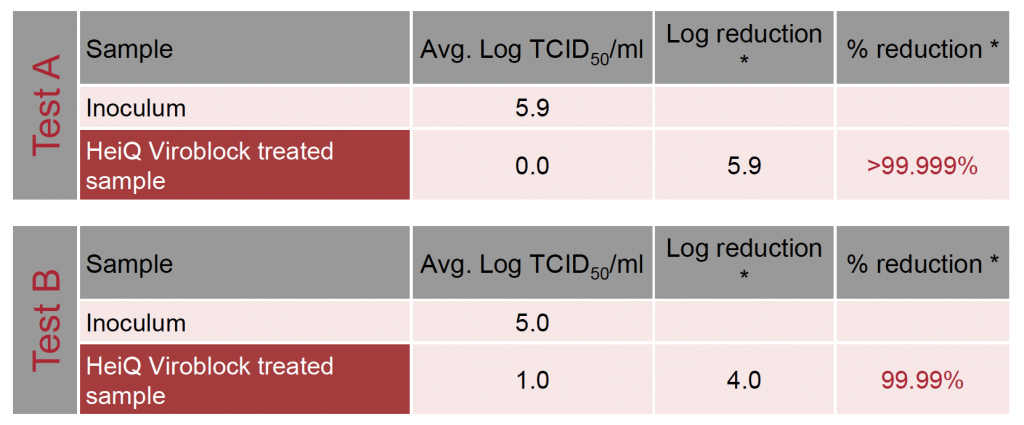 * Reduction relative to inoculum values after 30 minutes
One of the first textile technologies in the world to be proven effective against SARS-CoV-2 in the laboratory
100+ pcs contact us for a quote.
* Based on 30 washes as recommended