Lyocell is the world's most sustainable man-made fibre
Because of the widespread use of synthetics, 20% of the world's waste comes from the apparel industry.  More worrying than that is the fact that synthetic fabrics can take up to 200 years to break down.
Lyocell is the sustainable solution you have been looking for.
Made from the wood pulp of fast growing trees, Lyocell is certified as both compostable and biodegradable.  Once disposed of, Lyocell will decompose within only 90 days, returning to nature at the garment's end of life cycle.
Lyocell is a naturally breathable fabric that is highly durable, has a cooling effect on the body, and will not shrink.
Unlike polyester sports fabrics, which are treated with chemicals to become fast drying and to eliminate body odours, Lyocell does all of this naturally.
It is the perfect choice for uniforms and workwear as Lyocell is not only high quality and easy care, but is a sustainable solution that reduces our impact on the earth.
Sustainable Production Process
When it comes to the production process, Lyocell has some impressive statistics:
Even better, Lyocell is proven to create life!  Extensive testing has confirmed that the compost generated from broken down Lyocell will grow healthy plants.  So, not only does it have a sustainably superior production process, it fosters new growth at the end of its life cycle.
Sustainability Certification And End Of Life Cycle
Lyocell has an environmentally responsible closed loop production process. Following an efficient and low environmental impact process, wood pulp is transformed into cellulosic fibres which are then woven into garments. Once the garments are no longer required by a company, they are returned to the earth via a composting process.
Lyocell has been certified as biodegradable and compostable in industrial, home, soil and marine conditions by Belgium certification company Vinçotte. It achieves a true clothing end of life cycle by reverting back into nature within 90 days, just like paper.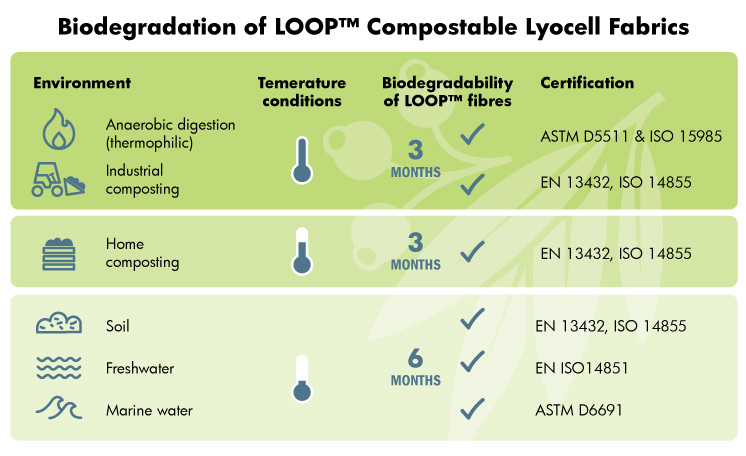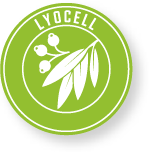 Botanic origin with Compostable & Biodegradable Certification. The fabric reverts back into nature at its end of life.
Significationtly less water and land consumption compared to cotton in production
Enhanced breathability & naturally odourless. Ideal for hot and humid environments.
Has a natural cooling effect.
Permanent moisture management (quick dry) properties.
Soft against the skin for increased comfort.
Easy care, machine washable and has zero shrinkage.
Highly durable & strong yarn for long lasting garments.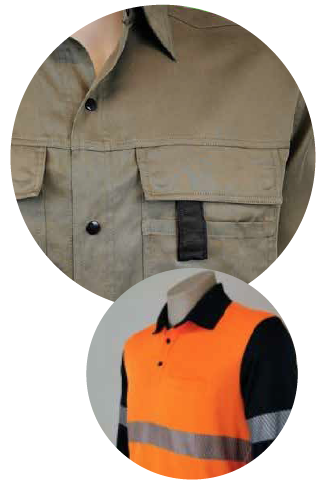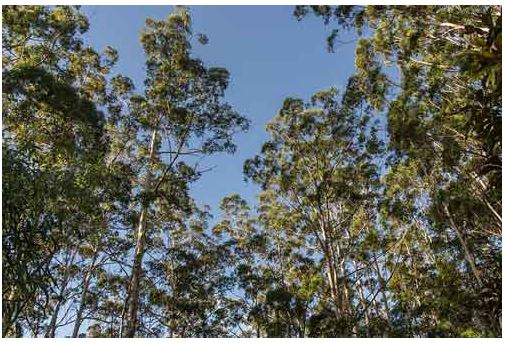 SCROLL TO BROWSE OUR LYOCELL WORKWEAR RANGE