Lyocell the world's most sustainable, man-made fiber.
Made from wood pulp of fast growing gum trees. Lyocell requires 1 tenth the amount of water required to grow compared to cotton. Lyocell is certified as both compostable and bio-degradable. Meaning that once disposed of Lyocell will decompose within 90 days, reverting back into nature at the garments end of life cycle.
Lyocell is naturally breathable, has no-shrinkage, is highly durable and has a cooling effect on the body. Polyester sports fabrics are all treated with chemicals for moisture management (fast drying) and anti—bacterial growth (stops body odours embedding into the fabric). Lyocell does all of this naturally, and these benefits do not wash out over time like with polyester.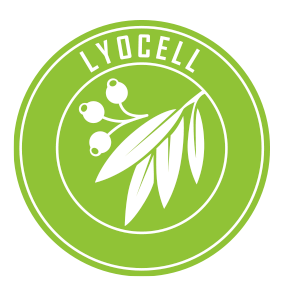 Sustainability Certification & End of Life Cycle
Lyocell has an environmentally responsible closed loop production process. Transforming wood pulp into cellulosic fibers with high resource efficiency and low a environmental impact. 
Certified by the Belgium certification company Vinçotte as biodegradable and compostable under industrial, home, soil and marine conditions. Reverting backing into nature within 90 days just like paper. Providing a true clothing End of Life Cycle.
Lyocell fibers have received numerous awards & certifications for their low environmental impact through their unique closed loop production. This includes:
– Receiving the European Award for the Environment from the European Commission in the category "The Technology Award for Sustainable Development" (2002).
– Earning the United States Department of Agriculture (USDA) BioPreferred® designation. 
– Certified with the internationally recognized EU Eco label, an environmental quality label only awarded to products and services which have a significantly lower environmental impact throughout their entire life-cycle.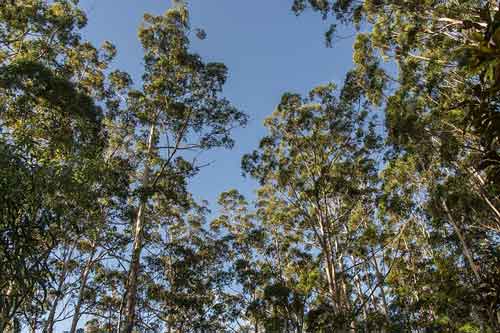 Botanic Origin with Compostable & Biodegradable Certification. Reverting the fabric back into nature at it's end of life.


Enhanced breathability & naturally odorless. Ideal for hot and humid environments.


Has a natural cooling effect.


Permanent moisture management (quick dry) properties.


Soft against the skin for increased comfort.


Easy care, machine washable and has zero shrinkage.


Highly durable & strong yarn for long lasting garments.
View Some Of Our Lyocell Workwear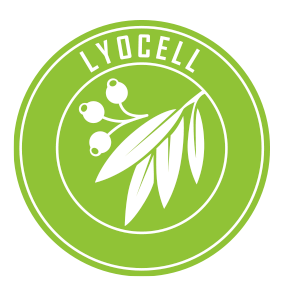 Lyocell
Certified 100% Compostable fabric that removes the need for garment end of life solutions.