Bio Cotton is a term used for certified organic cotton that has been made with a synthetic fiber. The term "Organic Cotton" can only be used in clothing that is 90% or more organic cotton in the fabric composition. Bio Cotton still gives all the great benefits of organic cotton such as sustainability, free of harsh chemicals and an overall higher quality fabric compared to standard cotton.
All LOOP™ Workwear Bio Cotton uses certified GOTS organic cotton (Learn more about these standards here). This is layered on the inside against your skin. Giving you the feeling of 100% cotton, but none of the negatives that 100% cotton can have. Such as fading and loosing it's shape.
On the outer layer is Certified Recycled Polyester. Giving you all the benefits of synthetic fibers. Fade resistance, durability, low shrinkage and retention of it's shape after washing. This combination is ideal for sustainable workwear uniforms.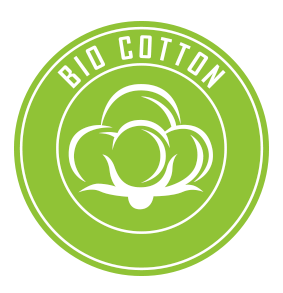 Organic Cotton on the inside eliminates the common issues with polyester. Key benefits are:

Low skin irritation.

Naturally breathable fabric closest to the body.

Biodegradable, renewable resource. 

High level of comfort.
With the Recycled Polyester on the outside eliminates the common issues with cotton. Key benefits are:

Superior colour fastness and fade resistance from sunlight.

Highly durable.

Helps fabric retain it's shape over time. 
View Our Bio Cotton Workwear Styles Below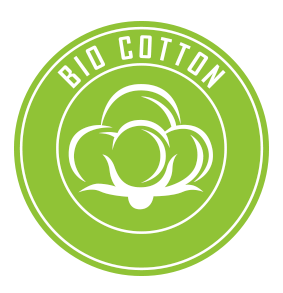 Bio Cotton
Combining organic cotton and 100% recycled polyester for the perfect high quality workwear fabric.