Reusable Antiviral Face Mask
Protect your team (and everyone around them) with New Zealand's safest reusable face mask.
Get Masked is the practical, sustainable, and affordable PPE mask option you have been looking for. This multilayered reusable antiviral face mask is a great option for your workplace and the environment.
100+ pcs - contact us for a quote.
* Based on 30 washes as recommended
99.99% bacterial reduction (ISO 20743:2013(E))
Antiviral protection against coronavirus/H1N1 (ISO 18174)
Innovative treated fabric that kills germs upon contact with the mask
Tested for 8 hours of comfortable continuous use
Adjustable ear loops and contouring nose strip so one size fits all
Washable, reusable (maximum 30 washes)
Made with 25% certified compostable fabric
Available in a range of colours
PPE Face Masks are meant to protect from dangerous viruses and bacteria. But, many can actually put you at risk if not worn correctly. Often, they will need to be changed regularly throughout the day to remain effective.
Options like disposable surgical tie on face masks (or elastic varieties) have to be changed every hour! As well as being impractical, this can create a huge amount of un-recyclable waste.
That's why a reusable face mask like Get Masked is the best option.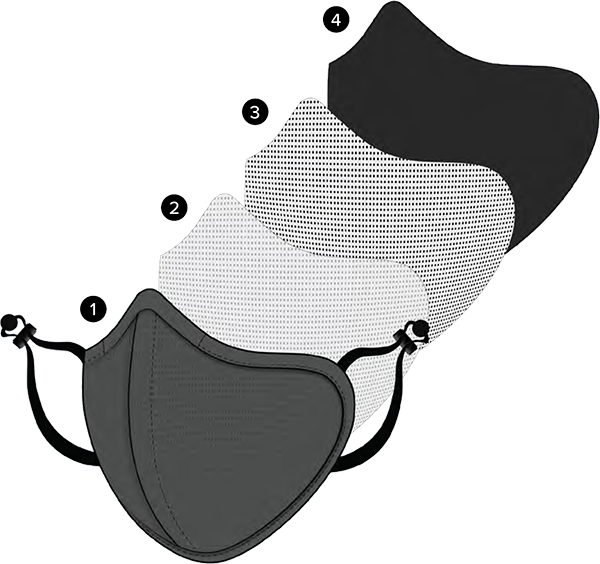 1. 100% Polyester, Knitted fabric.
2. TENCEL™ (Lyocell) Knitted fabric.
Lyocell is inherently antimicrobial and hence resists formation of bacteria. This keeps the mask soft and clean.
3. 100% Polyester, Knitted fabric with Activated Carbon which purifies Allergens, Smoke, Benzene, Unpleasant Odors, and Volatile Organic Compounds.
4. 100% Polyester, Knitted soft touch fabric made from R|Elan® FeelFresh Yarn with inherent Anti Microbial and Anti-Fungal properties achieved using Silver Ion technology.
Approved JISL 1902 / ISO 20743 Test and
Skin-friendly Test: ISO 10993-10.
Reusable face mask use and wash care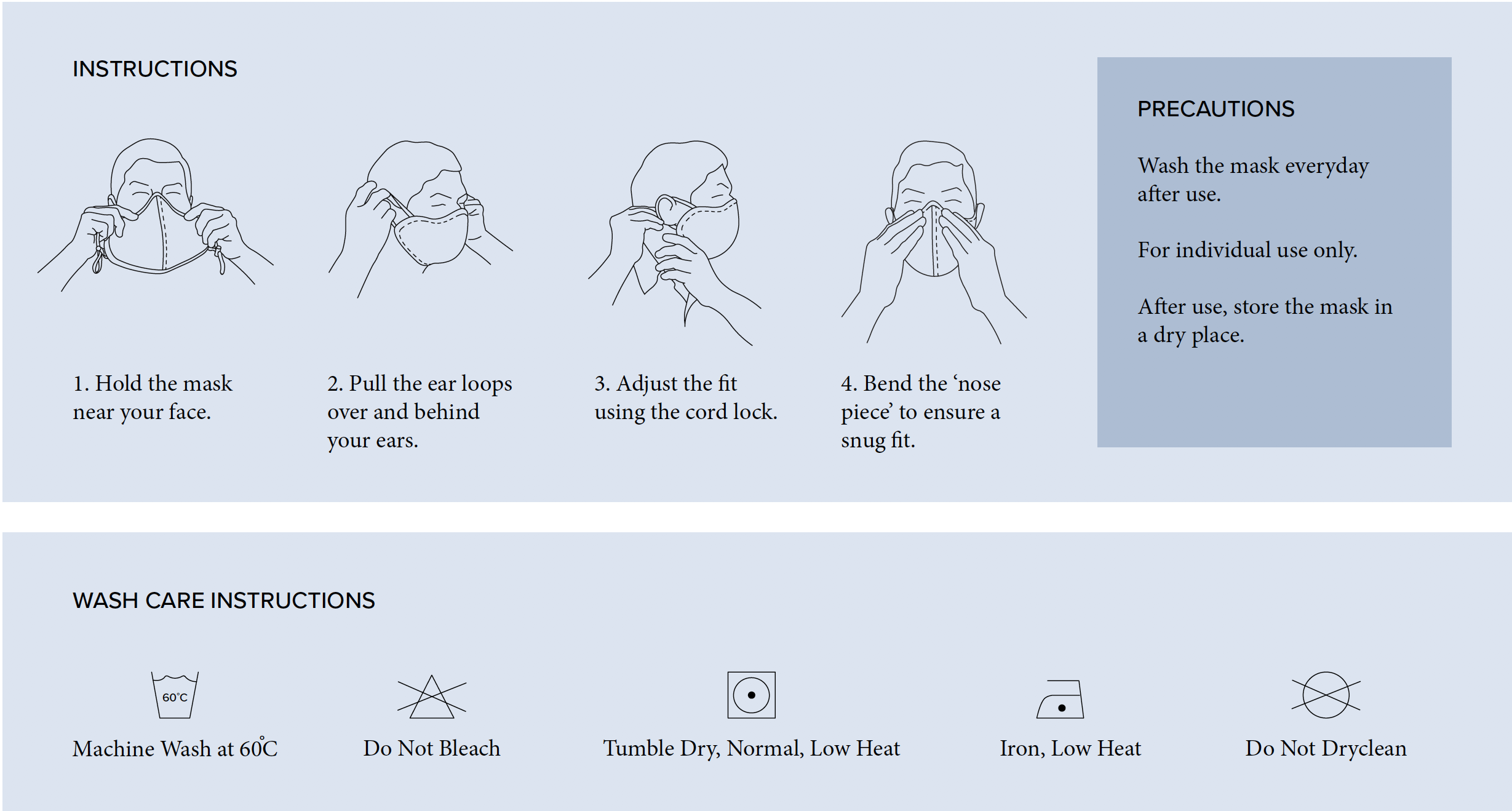 Maximum of 30 washes at 60°C (antimicrobial properties will diminish after this time)
Machine wash before & after every use.
Store the mask in a dry place when not in use.
*Please note, Get Masked is not a medical grade face mask, so is not intended for medical use.
Explore Popular Workwear NZ