LOOP™ Workwear Specializes In Sustainable & Custom Workwear.
With A Goal To Deliver Uniforms That Have The Lowest Environmental Impact.
With fabrics made from Recycled Plastic Bottles. To Compostable & Bio-Degradable Natural Fibers creating a permanent "End of Garment Life" solution. LOOP™ Workwear can achieve a 100% sustainable uniform for any sized business.
LOOP™ Workwear can provide either a stock "off the shelf" sustainable uniform solution. Choose from our diverse range of Made To Order designs to incorporate your company colours & branding. Or for a truly unique workwear uniform to reflect your specific needs, Loop Workwear can create everything from needed from fabrics to the final design.
Established in 1976 as Thorntons Ltd providing pattern making, sampling and manufacturing to leading sports and fashion brands. Thorntons Ltd created Loop Workwear to bring our unique set of skills and experience to businesses for their uniform needs.
Sustainable Workwear Fabrics
Taking our plastic waste and recycling into functional workwear uniforms. Made from Certified PET Plastic Bottles & backed with the Global Recycled Standard for authenticity.  Loop Workwear has a diverse range of t-shirts, polos, sweatshirts & jackets made in 100% Recycled Polyester
Organic Cotton with Recycled Polyester, taking the best of both fibers. All Loop Workwear Bio Cotton fabrics have GOTS Certified Organci Cotton on the inside with all the natural benefits against the body. Certified Recycled Polyester on the outter  giving increased durability, colour fast properties.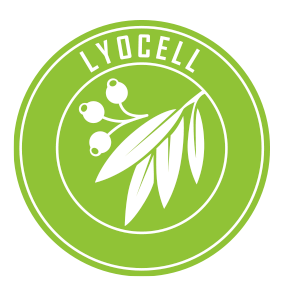 From The Earth, Returned To Earth. 
Lyocell is the worlds most sustainable fiber. Made from wood tree pulp. It is naturally breathable, odourless, and has a cooling effect. Ideal for hot and humid environments. Lyocell is both compostable & biodegradable. Reducing our overall waste.


New Zealand's natural wonder fiber. All proudly made in NZ. Loop Workwear Merino Wool Uniforms offer superior comfort and natural warmth. Available in t-shirts, polos & sweatshirts with custom locally made production available on request.  
LOOP™ Workwear's passion is to ensure NZ workforce enjoys workwear which is comfortable, functional and sustainable.
Life changed drastically for most people on the planet in 2020. We all received a fast-tracked education on everything from remote work and video calling to social distancing and personal hygiene. From handwashing to mask-wearing, this year has nailed home the importance of protecting ourselves and those around us from contamination. HeiQ Viroblock is an […]
Traditionally, a large amount of workwear is made from polyester. It is a durable material that is both lightweight and strong. As well as all that, it is easily printable and simple to care for. BUT (and this is a big but)… it is absolutely horrendous for the environment. It is so bad, that the […]
Every year, companies like yours contemplate what they are going to do with the workwear items they don't need any more. Uniforms are a key part of keeping staff safe and promoting your brand. They are a hugely necessary part of any business. But, the fact of the matter is… they create waste. And in […]