Corporate Workwear Helps You Deliver on Your Brand Promise
Corporate Workwear is the key focus of Loop Workwear. Our specialty is offering options and creating solutions to meet your specific requirements.
Every interaction with the public is an opportunity for your brand to leave a long-lasting impression. First impressions count and position your business within the market. You might think branded workwear has nothing to do with Public Relations, yet in reality every one of your employees can become a brand ambassador when dealing with your customers.
Our experienced NZ based team of designers, pattern-makers and project management brings a wealth of expertise to ensure your staff feel happy and perform better wearing durable, comfortable and functional workwear.  Learn more about the company here.
Enquire today to discover how our approach of balancing brand identity, functional easy care & sustainable fabrics can enhance your company image.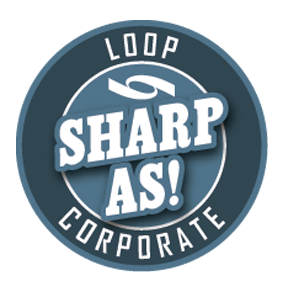 When You're Seeking a Corporate Workwear NZ Provider
Based in North Shore, Auckland, Loop Workwear offers a wide range of corporate wear designs to suit all working environments. We can work with your business in three ways or a mix of these.
Choose from our stock line with no minimum order.
Create a more bespoke look with the flexibility of our made to order style selection.
Have our team create a custom uniform specifically for your brand.
With everything created in-house. Loop Workwear offers the flexibility & has the experience to deliver on your vision.
Learn more about our skilled team by following this link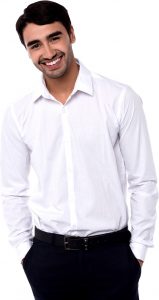 Most stock lines are available in all sizes from XS-5XL, 8-24 and can be branded using variety of methods from embroidery, screen-printed and even have custom labels.
Above all, Loop Workwear's in-house NZ manufacturing facility allow any odd sizes or fits to be easily done to order. This is one of advantages of working directly with an experienced team.
Discover more benefits of dealing directly with an established workwear manufacturer – get in touch today
How Important is Branded Corporate Workwear for You?​
Branding of your corporate workwear is incredibly important, because it might be the largest element of your presentation to the world. Combined, it might have more impact than any type of advertising or marketing you might think of.
When you consider the reality that your staff are representing your organisation around the clock, you recognise the value and importance of their workwear on a completely different level.
Did you know that not all workwear should be branded in the same way?
This is because the branding of your workwear can either enhance or devalue the overall look and objective.  We have decades of experience of how branding corporate workwear can be similar yet distinctively different depending on the type of the team, the position of the person and even specifics of the work they are doing.
Everyone understands that office and field work require different attire, yet not everyone understand how to make sure that together they look like members of one team. We are experts in making sure your team looks as one even wearing a variety of workwear or uniforms.
Who Needs Off the Shelf Corporate Wear?
Loop Workwear has a variety of off the shelf stock lines ready for local branding. Ensuring fast turnaround times with no commitment to holding stock on your end. This is an excellent option for growing businesses or when storage space is an issue. Off the shelf ranges give you great options in our most common colours including:
corporate shirts
corporate polo shirts
ladies corporate tops
winter corporate workwear
women's workwear
merino sweat-shirts
winter jackets
corporate sweat-shirts
With Loop Workwear's in-house NZ manufacturing facilities, any odd sizes or fits can be easily made to order. Ensuring no team member is left out.
That is one of the key benefits of dealing directly with an established workwear manufacturer.
Why More Companies Choose Custom Corporate Workwear?
Your organisation is unique and different, so is your corporate workwear. Loop Workwear's NZ based pattern making team can help you create workwear which is
reflects your brand identity
Instils pride in your staff's appearance.
comfortable to wear the whole day
is functional to support your operations. Ask us how to make your workwear more functional by clicking here
easy to maintain
hard-wearing
Every style is created in house with our team of experienced pattern makers working with NZ sports and fashion industry since 1976. This gives Loop Workwear the ability to easily modify existing workwear designs or create a bespoke custom workwear specific you your needs.
To learn more, visit our Custom Workwear page.
Let's get started!
Every business has different needs and we want to work with you to ensure these are met.  Contact Us to discuss further how your corporate workwear requirements can be met with a wide range of garments from Loop Workwear.