Custom Workwear & Uniforms Designed From Scratch
Some of our clients have a very specific idea of what they require with their custom workwear, uniforms or promotional wear – and we think this is great! With our in-house pattern & sample making facilities, we're equipped to act as your 'fashion-house', helping you create the range of workwear, uniforms or promotional clothing you want. We'll pin down exactly what you're looking for, create digital mock ups, pre-production samples and then put our team to work. This option allows you to play around with extra features for your custom workwear so they really stand out
Made To Order Style Selection
Loop Workwear offers over 60 custom styles that can be made to order, in your choice of colours, sizes complete with company branding. Simply choose a style & we will work with your to create a custom workwear or uniform that is unique to your business. With minimum orders of 20-50pcs in a style, we offer flexibility to meet your custom workwear or uniform needs.
Choose styles from our Corporate or Workwear  ranges that suit the look you are after. Or contact us now for more information.
Made To Order Uniforms in 7 Easy Steps!
Choose a style that suits from our workwear and uniform range. This example is the Totara Polo Shirt.
Select from our fabric colour swatches and customise our style to your colour requirements.
Provide us with your logo, pantone colours & positioning for branding. We use screen-printing, transfer prints, custom labels & embroidery.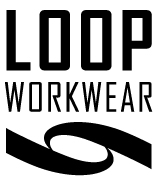 We will provide a quote with production timelines based on your above design and branding requirements for sign off.
A digital pre-approval form for checking with logo placement and colours to be used in production.
A pre-production sample will be produced for final sign off.
Your order of custom uniforms will be produced and delivered within the timelines detailed in your quote.
Custom Workwear or Uniform Enquiry