TTMC-W17 Closed Front Shirt With Segmented Tape
TTMC-W17 Closed Front Shirt made from the worlds most sustainable man-made fiber, Lyocell.  With natural cooling properties and moisture management. This is a perfect option for long sleeve breathable work shirts while achieving the TTMC-W17 standard. Compared to hi vis cotton long sleeve shirts, LOOP™ Lyocell TTMC Shirts will keep you feeling cooler through the hottest of months. Heavy cotton work shirts are a thing of the past.
Closed front design shirts give great added durability with less buttons to catch and potentially break off. Combined with Lyocell fabrics superior durability when comparing to cotton fabrics.  We believe that the LOOP™ TTMC work shirt to be the most comfortable and durable work shirts available.
Segmented Reflective Tape – No Restrictions, Total Comfort!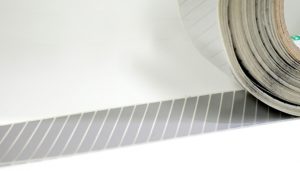 Our Segmented Tape is a unique heat applied reflective material. Meaning you can hardly feel the tape in comparison to a heavy sew on tape. Giving the highest level of comfort when combined with our breathable lyocell fabrics.
LOOP™ TTMC work shirt with segmented tape does not hinder movement while allowing the breathable fabric underneath to function as intended without being hindered with a heavy sew on tape. Complies with AS/NZS 1906.4 for reflective materials.
TTMC-W17 Closed Front Shirt Summary
100% Lyocell wood pulp.
Fabric certified as both compostable and biodegradable minimizing textile waste.
UV protection meets AS/NZS 4399.
Naturally breathable fabric with a cooling effect on the body.
Closed front design for increased reliability (no loosing buttons).
Left chest pocket.
X reflective tape configuration at the back.
Side splits for comfort when bending.
Sustainable Lyocell Fabric
Lyocell is one of the worlds most sustainable fibers. It has similar properties to merino wool, but does the opposite. It keeps you cool! With inherent moisture wicking (quick dry), anti-bacterial properties to reduce odours. We believe 100% Lyocell will out preform cotton for keeping you feeling cool.
Made from the wood pulp of fast growing gum trees. Lyocell requires 95.4% less water to produce in comparison to cotton.  And only need 18% of land space to produce the same amount of fabric in cotton.
A naturally breathable fabric that supports the regulation of the body's natural temperature. Creating a cooling effect without the use of chemicals. It is naturally soft, yet incredibly durable. Making it an ideal fabric for summer workwear shirts.