TTMC Polo Shirt with natural cooling properties found in the 60% Lyocell inner. With colour-fast and increased durability from a Recycled Polyester outer. Making this the most comfortable Hi Vis Long Sleeve Polo available. Achieving this with a sustainable solution, reducing our waste and global impact.
This product is made to order
TTMC Polo Shirt – With Cooling Lyocell Fibers
TTMC polo shirt long sleeve with 60% Lyocell & it's natural cooling properties against the skin. 40% Recycled PET Polyester on the outer side for increased durability and fade resistance.  Making this not only the most comfortable hi vis long sleeve polo, but the most sustainable.
Meets TTMC-W17 requirements.
Meets AS/NZS 4399-1996 for UV protection.
UV 50+ rating.
60% Lyocell inner, 40% Recycled Polyester outer layer.
Natural cooling and moisture management properties against the skin.
Colour fast and durable outer layer.
Long sleeves, chest pocket and long tail at the back.
Segmented reflective tape for highest level of comfort.
Lyocell & Recycled PET Polyester
This is a combination of two powerhouse fabrics. You have the breathability, cooling effects, and odourless Lyocell against the skin. Coupled with the durability and function of Recycled Polyester. They combine perfectly to create durable and comfortable easy-care workwear that lasts.  Tencel Lyocell is also certified as both compostable & biodegradable. Meaning that 60% of the TTMC Polo will naturally breakdown.  While the 40% outer layer was made from recycled plastic waste. Learn more about Lyocell fibers on this link.
Segmented Reflective Tape – No Restrictions, Total Comfort!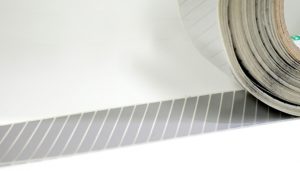 Our Segmented Tape is a unique heat applied reflective material. Meaning you can hardly feel the tape in comparison to a heavy sew on tape.
Long Sleeve Safety Polo With Segmented Tape does not hinder movement while allowing the breathable fabric underneath to function as intended without being hindered with a heavy sew on tape. Complies with AS/NZS 1906.4 for reflective materials.
Explore Popular Workwear NZ